AUTHOR: SARAH NIGHTINGALE
On hot and steamy days in Saigon, Vietnam, there was only one place for an enlisted man to cool off for a while. "That place was the library," said UC Riverside alumna Ann Kelsey, who served as a civilian librarian for the U.S. Army from 1969-70. "The libraries were air conditioned because of the books, not the people, though. If they weren't, the books would mold in two days."
Kelsey's service during the Vietnam War was the beginning of a career in library science and automation that would span more than four decades. Her recent pledge to UC Riverside, a $489,000 planned gift to the UCR Library, will continue Kelsey's legacy in helping people learn through technology.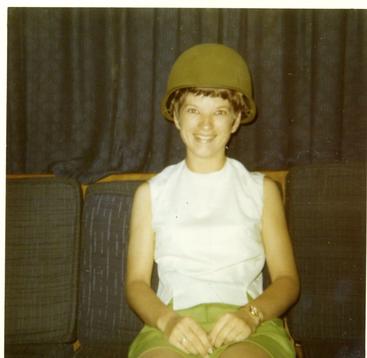 After meeting as a UCLA student with a U.S. Army Special Services recruiter, Ann Kelsey went overseas after graduation, overseeing four libraries during the Vietnam War.
Born in Indiana in 1946, Kelsey moved with her family to Riverside at the age of five, attending Riverside schools and graduating from Polytechnic High School. Her parents supported her dream of attending university and becoming a librarian, but money was tight. UCR—affordable, close to home, and offering the feel of a small liberal arts college—was the perfect fit.
"I was the first person in my family to go to college and I lived at home, so I spent a lot of time at The Barn, which was the gathering point for students who didn't live in the dorms," Kelsey said. "I had so much fun going to dances and parties. I also loved the classes and the teachers, and I learned so much."
Anthropology classes, in which Kelsey developed an interest in Southeast Asia and Vietnamese history and culture, changed her world view.
"My whole experience at UCR was wonderful. It really was a life-changing experience," she said.
After graduating from UCR with a double major in English and anthropology in 1968, Kelsey earned a master's in library science at UCLA. During her time on that larger, more politically active campus, Kelsey felt suffocated by anti-war protests.
"The anti-war movement was very active at UCLA. It was constant hostility and strife," Kelsey said. "Bruin Walk, which is right outside Powell Library, was a focal gathering point. All my classes were there of course, so I had to walk through that every day. That was in 1968 and there were Vietnam veterans attempting to go to school. I was just appalled."
When U.S. Army Special Services recruiters came to campus looking for librarians, Kelsey knew she had an opportunity to show her support for Americans serving in Vietnam.
"I filled in the application form, sent it off and, two months after I graduated, I was my way to Vietnam. There were 300 soldiers and me on the plane and that kind of set the tone for the whole year."
During her time in Vietnam, Kelsey oversaw four libraries, helping soldiers with everything from homework for correspondence courses to recreational reading.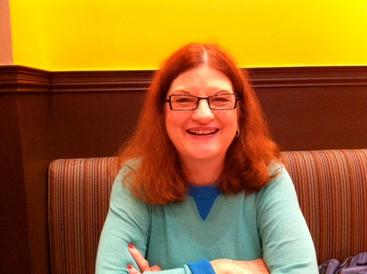 Ann Kelsey's gift will help strengthen and sustain the UCR Library's programs and services in emerging technology.
Ann Kelsey's gift will help strengthen and sustain the UCR Library's programs and services in emerging technology.
"The libraries functioned very much like a small town public library," Kelsey said. "That was the purpose of the Army Morale and Recreation program, whether it was library, the entertainment shows, or the rec center—it was to bring a touch of home to the combat zone."
Returning to the United States, Kelsey settled on the East Coast, working at public libraries and community colleges while supplementing her income with freelance and contract work. In the late 1970s, while working at the Morris County Free Library in Whippany, N.J., Kelsey found herself at the forefront of library automation.
"I could tell this was where the future of libraries was going to be," Kelsey said. "At that time I was in charge of the children's book department, so I volunteered to work extra, retrospectively converting the manual shelf list to a digitized record."
UCR Alumni Association events in the New York tri-state area rekindled Kelsey's connection with the university in the 1990s. At that time she became a member of the Alumni Association and began making a monthly pledge to the association's scholarship fund.
In-line with her life and career, Kelsey's latest gift—a $489,000 planned gift to the UCR Library—will help strengthen and sustain the library's programs and services in emerging technology.
"The UCR Library is honored by the generosity and confidence shown by Ann Kelsey in her establishment of this bequest, said Steven Mandeville-Gamble, University Librarian. "Ms. Kelsey's career has spanned the advent of library automation to the evolution of digital scholarship and emerging digital literacies. This gift will allow the UCR Library to continue to evolve to meet the increasingly sophisticated technology needs of our faculty and students for many decades to come."
More about Kelsey's service in Vietnam is available as oral history interviews in the Virtual Vietnam Archive at Texas Tech University and Rutgers University Oral History Archives. "In Their Footsteps," a play based on the oral histories of Kelsey and four other women documents the often untold experiences of the thousands of women who served in Vietnam during the war. It has been performed in New York, New Jersey, Texas, Ohio, Italy, the Edinburgh Fringe Festival, and Australia.